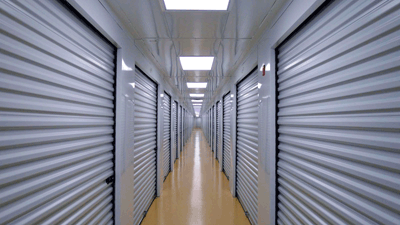 Located at:
Some storage items require special care. That's why Stor-It offers climate controlled storage units. In our harsh Wisconsin climate, consider the protection of a climate controlled storage unit. To rent a unit today, call/text us at 920-734-1265.
Unit sizes and pricing: We require 2 months upfront plus a $70 refundable deposit followed by a convenient month to month rental.
All prices listed are per month.
| Unit Size | Unit Price |
| --- | --- |
| 5×13 | $85/month |
| 6×12 | $90/month |
| 8×10 | $100/month |
| 10×10 | $115/month |
| 9×12 | $120/month |
| 10×15 | $150/month |
| 10×20 | $195/month |
Consider storing the following items in a Climate Controlled unit.
Collectibles.
Antiques
Artwork (paintings, drawings, posters, etc.)
Wine
Media.
Cassettes
CDs
Negatives
Photos and photo albums
Electronics.
Audio equipment
Cameras and other photography equipment
Computers
Stereos
Sensitive Materials.
Glass
Leather
Metal
Plastics
Household and Personal Items.
Appliances
Books
Clothing
Family heirlooms and history records
Effects of Extreme Temperature on Storage
Cracking, tearing, breakage and warping of wood from expanding and contracting in extreme heat and cold.
Yellowing and degradation of fabrics and papers from extreme temperatures.
Mold and mildew stains on papers and fabrics caused by fungus-friendly temperatures.
Rust, corrosion and weakening of metal which has been exposed to moisture, as well as very hot and very low temperatures.
Damage of electronics caused by dampness or extreme cold.
Warping of items, as well as fading and degradation of sound and image quality.
Damage to furniture and fabrics by rodents or insects.
Call/text 920-734-1265 for more information on our climate controlled storage units: